Today, we have something special for you and it's Ember Snow! A pornstar of Filipino descent that has been featured on RedBled top 10 lists multiple times. If that's not enough to peak your curiosity, then you should check with the doctor. All joking aside, it's one eye-opening interview.
Our interviews are getting better by the minute and this one is no different. We were always drawn by the sheer positivity of Ember Snow. That's the first thing that everyone here noticed about Ember. However, having learned so much more about her, watching porn with Ember will be much more impactful. It's like jerking off to a female next door.
By the end of our Q&A, I realized that she is not just a hard-working pornstar! Ember Snow is someone who takes matters into her own hands.
Could you please introduce yourself?
Hi, I'm Ember Snow. I'm 4'11, weigh 90lbs and am of Filipino descent. I do porn because I saw it as a great opportunity to hone my skills behind the camera as well as in front since I eventually want to produce mainstream films and TV shows.
Oh, yeah, and I love sex. Lots and lots of sex!
You were born in Saudi Arabia and moved to US at a young age. Do you remember anything about your childhood there?
I really don't because I was so young. I mostly have memories of being here in the US.
Have you visited Saudi Arabia in your adulthood? What was it like?
No, I haven't been back.
Is sexual repression there really a thing? With that in mind, how did your parents react to your decision of becoming a porn star?
My parents didn't react well to my decision to go into Adult Films. They're very old school conservative Filipino Catholics. However, since I have been in, they have seen that I have conducted my life responsibly.
I'm not an alcoholic or a drug user and I treat this like a job and not really a lifestyle. My mother passed away just recently, so it's just my father now, but he's seen that this was a way to make not only my life, but my entire family's life a little better.
Speaking of all things sexy, you were a late bloomer. Losing virginity only at a later age? What happened?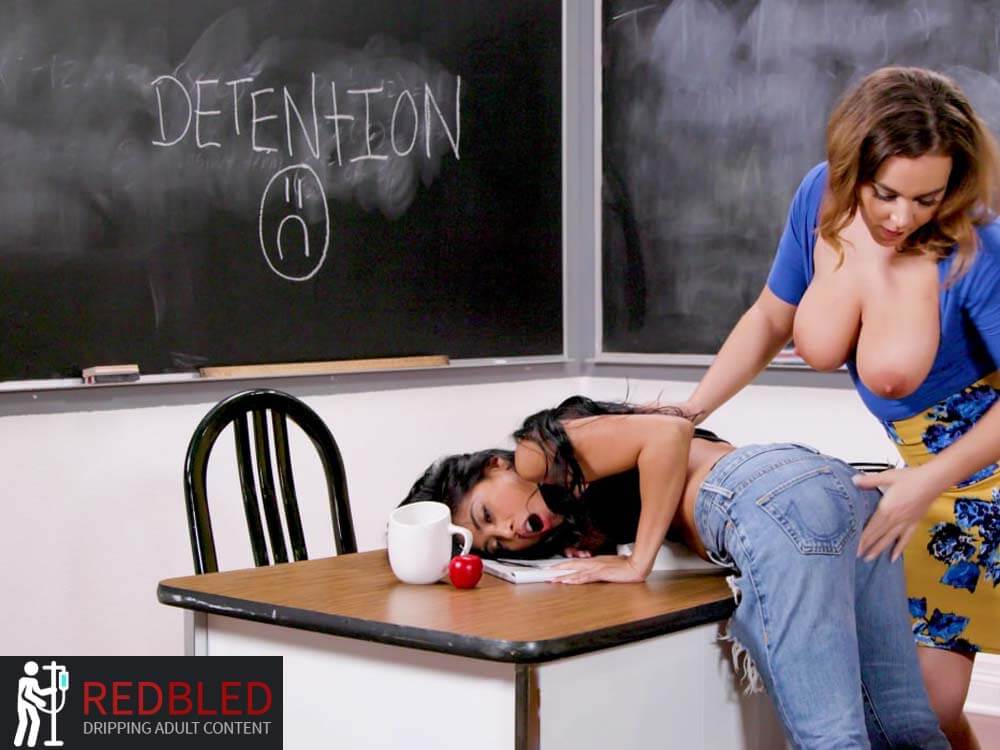 I lived in a very closed off and conservative home. Also, I wasn't permitted to date and so I learned to form relationships in other ways. I also was trying to wait for the right person to come along and that's exactly what happened. I've always heard that a lot of girls lose their virginity to the wrong person, I didn't want that to happen to me.
I made out with a few guys (and girls) along the way. I was even in a long-term relationship with a girl, but it wasn't sexual (that was actually her choice, not mine). The right guy didn't come along until much later and when I took the plunge it just opened up a million doors that I'd kept locked up. Now, I'm exploring them all.
So, you read manga and play video games (a perfect girlfriend for many). Are you a dork in real life?
I guess I have to say yes, but I'm not as much of one as I used to be. I haven't read manga in years and I rarely get to play video games anymore because I work so much. But if I didn't have to work, l I would probably be playing more video games.
Name your favorite video game!
Currently playing the new Kingdom Hearts and loving every second of it. But my all-time favorite is Assassin's Creed Brotherhood.
Only recently did I find out that there is more than one sign language (duh). When did you learn the American Sign Language and why?
I have taken several course in it over the years but I am not 100% fluent. No, I really do want to take more classes. I have a family member who is deaf, and it is our sole means of communication with her. While other family members have knowledge of it, I'm the one who knows the most, so I want to stay current with it as best I can.
Name a single scene (no cheating) of yours that every reader (or future fan) should check out; please explain why.
My first anal scene for HardX. No question. The reason for it is simple: I spent over a year and a half in the industry wanting to do an anal scene, but I was always nervous about it. I do anal in my cam shows and I have at least a half dozen videos on my ManyVids page of me taking various sizes of dildos and toys up my ass.
Within six months of being in this industry, I felt I was ready, but I was nervous they'd pair me up with a guy who was HUGE and I just wouldn't be able to do it. Finally, I took a deep breath and put the word out that I was ready. Who do they pair me up with? Ramon Nomar!!! This guy is a tree trunk. I was so nervous. I even shot a video for OnlyFans of me preparing for the scene the night before. But what happens?
I go to do the scene and it was amazing. There is nothing fake in this scene at all. I was seriously having orgasms from him fucking me in the ass. I almost felt like doing anal was easier than doing vaginal. Even after the scene was over, I wanted more. So, if you want to see a girl take a cock in her ass for the first time and genuinely love every second of it. That's the scene to watch.
What's your view on a boob job or other, looks enhancing surgeries?
I'm not against boob jobs at all. I have actually explored that possibility, but not now. Maybe when I'm a little older and I lose the size I have now. As for the rest? Not really into them or see the need. I don't judge the people who do. It's their body and they can do what they want that makes them happy. I just don't see the need for it myself at this time.
Some pornstars suggested that one should start slowly, leaving anal and hardcore porn for later years. Does this advice still apply today or there's too much competition?
It depends on the girl. I got the same advice about anal and I did exactly what I was advised to do. However, I was ready to do it probably 6 months to a year before I actually did it. Some girls can drag it out for a long time. Others will be missing out on a lot of extra money if they wait too long. It just kind of comes down to their own wants and needs.
How long do you plan to stay in adult business? Any retirement plans already on your radar or transition to producing?
Are you kidding? I just got started!!! I actually already produced my first feature. It's called "Choice" and it stars Cherie DeVille, Chloe Cherry, Christiana Cinn, Jill Kassidy and Gina Valentina (oh, and I'm in it too).
We're currently looking for distribution for it. Right now, no plans to retire for a while. I'm having way too much fun in front of the camera. But I am looking to continue producing my own content and more features down the road.
Is the dream of becoming a non-adult producer still alive and kicking?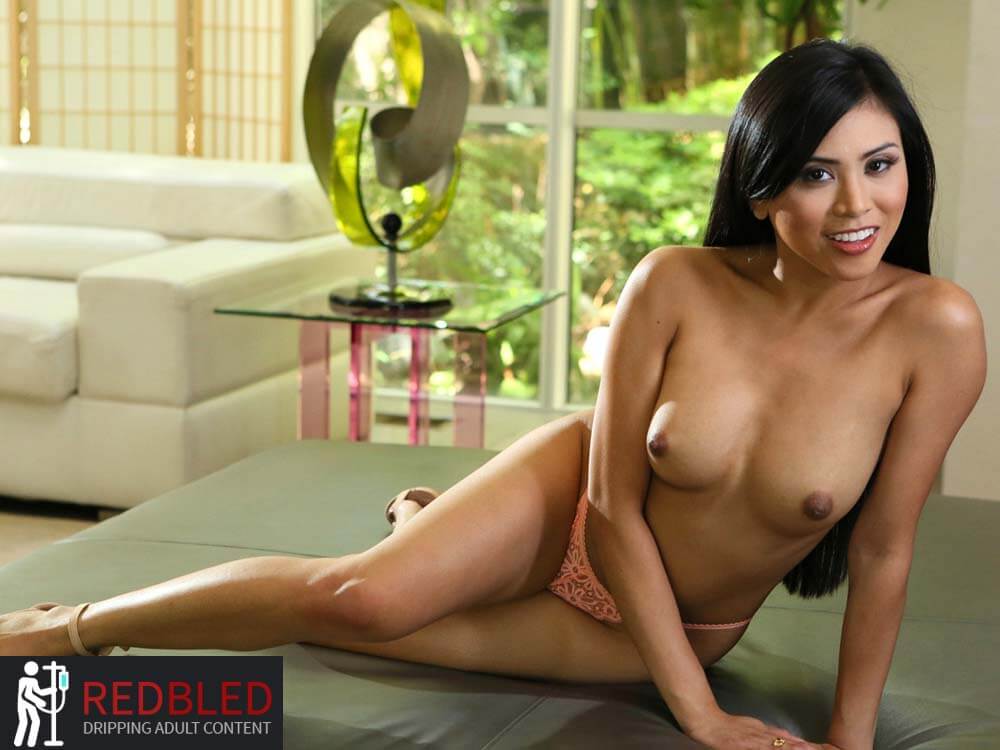 As we speak, I am in pre-production on a spec pilot. Can't give away too many details right now, but it should be finished before the summer starts. It will be an all mainstream cast with hopefully a couple of adult stars making cameos as themselves.
I'm going to finance it myself, but I am going to do a crowdfunding campaign so my fans can be a part of the process.
What makes you happy in life? No, seriously. When and how did you learn the art of happiness?
I truly found happiness about a year or two before I started doing porn. This is going to be the most boring answer for your readers, but it was when I discovered my independence and realized that I was free to do whatever I wanted to do in life.
I had lived for so long by my family's rules and schedules, that I was dying to escape and live life on my own terms. Once I discovered I could do that, my life changed forever.
Here's what we had to say:
"Ember Snow looks like your down to earth kind of girl, with contagious smile and massive amounts of good emotions. Another hot Asian pornstar that does interracial stuff and honestly, I'd fuck her not for her looks (she is 9/10), but for personality. That might sound gay, but it's hard to not fall in love with positive people."
Are you flattered? Also, how about a date?
I had to stop dating. They all seemed to end with a lot of crying, begging and pleading. I'll leave the gender of the person responsible for all of this up to your imagination. 😉
Could you name some of your favorite movies or books that would help your fans to better understand "the other side" of your personality?
You realize that by doing this I will probably murder my fan base. They're all going to look at my answer and say…huh? Seriously, some of my favorite movies include Magnolia by Paul Thomas Anderson. Being an actress first, I love to watch a wide range of characters in truly deep situations and this film delivered on all those levels.
I also love David Finsher's Gone Girl and David Lynch's Mulholland Drive. However, I am a really big Christopher Nolan fan and love Inception, The Dark Knight and Memento. I really believe Heath Ledger's Joker performance is one of the best pieces of acting I have seen in my life (and I'm really looking forward to seeing Joachim Phoenix's take on the character this fall)
How did StarFactoryPR help you with the career in adult industry?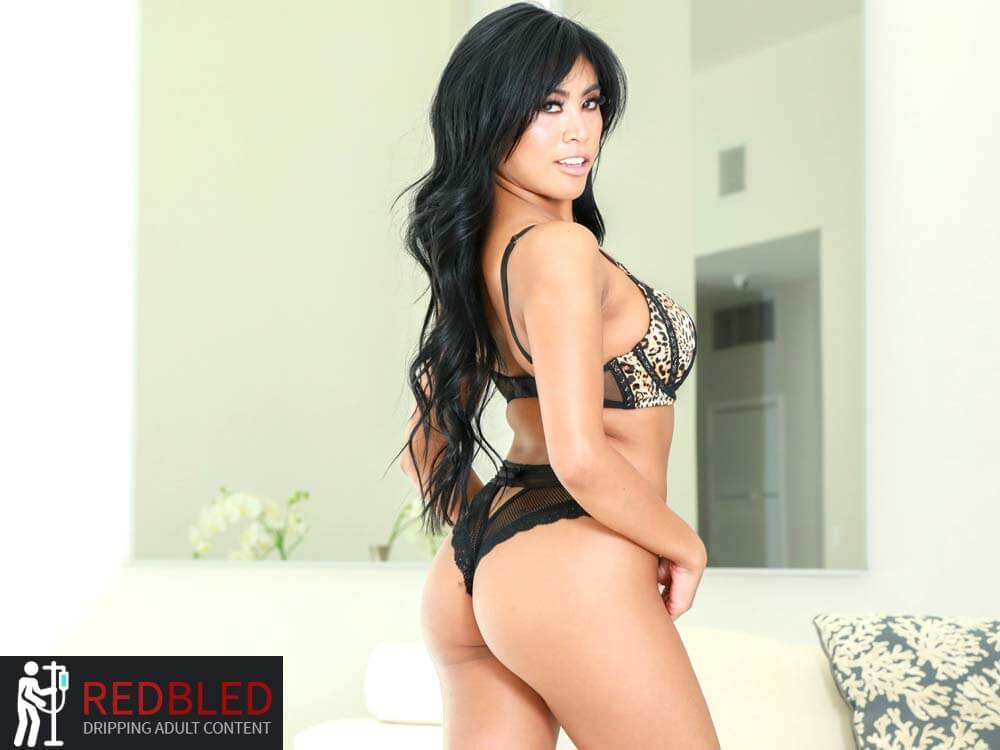 Star Factory has been really instrumental in helping to get my name out to as many people as possible, especially in the media. But aside from their very meticulous handling of my public image, they are also essential members to my team as far as guiding and giving me advice about the industry in general.
I love their positive attitude and general approach to mentoring me along the way.
Have you met Tanya Tate in real life? Would you do a scene with her?
I've met her several times and YES! A thousand times YES! I'm hoping the next time I'm on her radio show she'll let me….um….well, I'll leave it up to you imagination.
Do you have any names on your "to fuck" list?
I do. But most of them are retired LOL People like Sunny Leone and Christy Canyon (who I have also met and love dearly). As far as guys go, I still haven't worked with Manuel Ferrara, Dredd, and Xander Corvus. Girls?
My number 1 right now is Riley Reid. I may have to hire her for a special version of Girl Crushes so I can have my shot at her. There are too many others to list, but Riley is the one I want to be booked with the most.
Any ending notes?
I have a self-produced series I did called "Girl Crushes". It was basically me setting up scenes with girls I had been dying to fuck. The list includes Kendra Spade, Jill Kassidy, Gina Valentina, Eliza Ibarra and I even did a scene with a girl who had never shot a scene before and had never had sex with a woman before named Zoey XO.
All of these clips are available on ManyVids. Also, can you believe the industry has never hired me to shoot with two guys at the same time? So, I did it myself. I have three scenes featuring me with two guys at once. All are on ManyVids as well. Or you can order them directly from me through OnlyFans.com.
Where can people find you?
My Twitter is @embersnowxxx.
My IG got deleted…TWICE but I just started it back up again as RealEmberSnow.
If guys want to text with me live and even call me on the phone, they can find me at SextPanther.com/Ember-Snow.