It's that time of the month again, and we are interviewing one of the most creative models, Anna Claire Clouds. No, not all pornstars are equal, nor does everyone stay in the oceans of cum. Some decide to direct movies, and some love to wash their hair with jizz. It's all cool, my man.
This interview will help you to know Anna Claire Clouds, from hobbies to whatever else is on her mind.
1. Can you please introduce yourself?
I'm Anna Claire Clouds. I'm a 23-year-old internationally published model, business owner, and 18+ content creator. I grew up in a small town in Tennessee and now live in beautiful Colorado.
2. But first things first, can you tell us more about the tattoos on your stomach and the back? They look rather unique.
The tattoo on my sternum is a piece I dedicated to my family. Growing up, we always had a sun statue in our backyard, so I revamped it and made it the centerpiece. The planets all have characteristics like my family members.
3. Are you planning any other pieces? Will they also be of a similar theme?
I always think of a new tattoo I'd like to add to my collection, but I haven't decided on anything quite yet. When I do get another tattoo, it will absolutely be a similar theme. I love all things dealing with nature, astrology, and a deeper understanding of ourselves and our world.
4. Let's start from the beginning. When did you start your modeling carrier?
I started modeling about three years ago on a whim. I had been working out consistently and saw a lot of progress in my health and physic. I had an individual who was a photographer reach out to me over Facebook and began working with photographers in my area. After a while, I realized shooting nude photos and videos was the genre I was most interested in.
5. Were you popular at school? More of a bad or a nerdy girl?
I was a mixture of both. I took higher education classes throughout high school and attended parties every weekend, so I just got along with everybody.
6. Did you always plan to transition to the adult industry? How did that happen?
When I started modeling, I loved shooting nude photos and videos. I began to dabble in the adult industry when I created a premium Snapchat, and decided to do even more over time. Now, I have my own members site consisting of all my 18+ content!
7. Why do you think there is a stigma attached to female adult performers? 
I think the early years of this industry, especially before performers had a platform to speak their mind, is a lot to blame for that. Porn used to be only the performance, leaving viewers no other way to know anything about the performer. Nowadays, performer has a voice and a way to show their fans who they are behind the camera.
8. You also have launched the Arrcus Models site. Can you tell us the reasoning behind it?
I first launched the site to host my premium Snapchat. I eventually found some girls I fell in love with, and I couldn't stop myself from wanting to work with them during their career. We now work with several incredibly talented models and offer individuals an uncensored behind-the-scenes look at their daily life.
9. Can you explain what is happening here for people not following you on Instagram?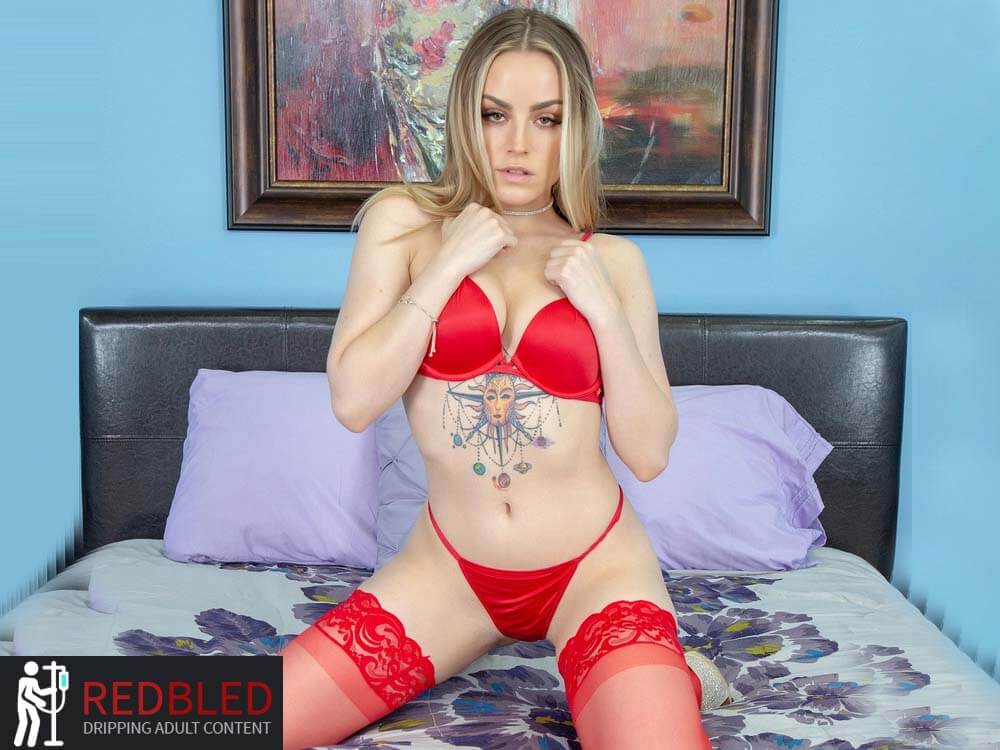 That's my good friend @CharlieClassic. He's a comedian/content creator and the first photographer I had the chance to work with. We used to make funny comedy skits, and this is one of my many outfits for a character I was playing!
10. Some adult performers seem to populate their accounts with nudity only. Yours I found to be refreshing. Not a question per se, but this photo is amazing.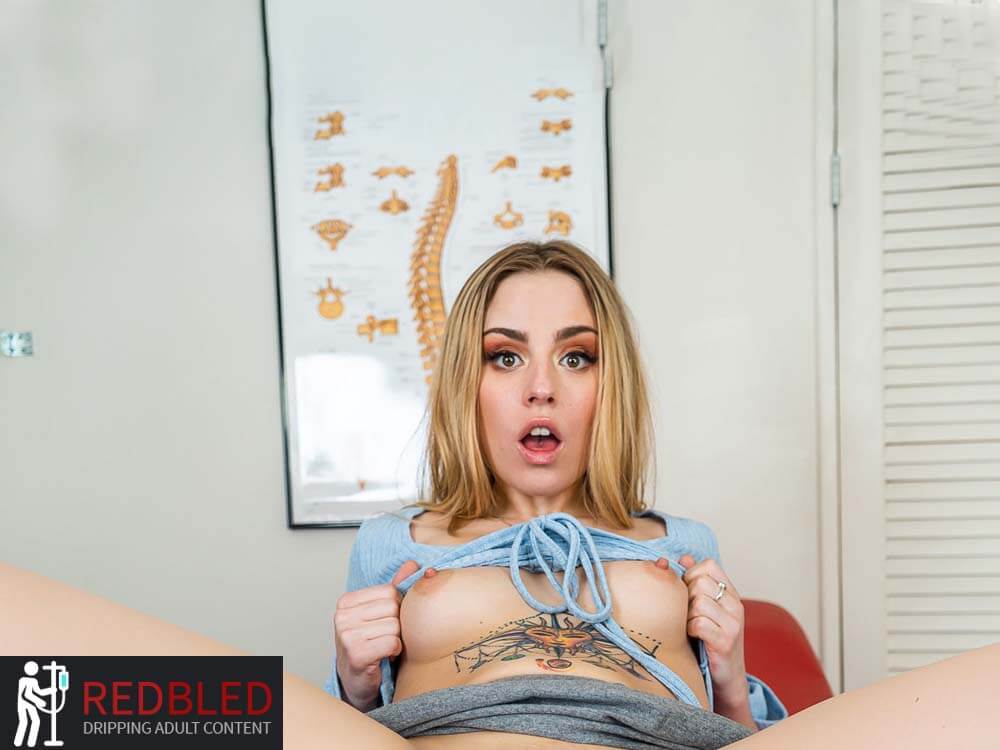 Thank you so much. Modeling has always been my first love. I find it incredible what the body can produce from simply positioning itself in a certain way.
11. You seem to be going places. Featured in multiple magazines, music videos, etc. What's your secret?
I don't have any secrets. I continue to work, take the opportunities I'm given, create opportunities for myself, and work with individuals and companies I believe in.
12. Will we ever see Anna Claire Clouds on mainstream porn sites? Did you ever consider it?
I've absolutely thought about it, but I've been trying to do things as bright as possible, even if it means taking things slow. When I do decide to step into the mainstream area, it will be for more than a quick paycheck. I'll do it to create the scenes my fans have been dying to see and future my career.
13. Do you have any idols that have helped or motivated you along the way?
There are honestly so many! Every performer in the adult industry has something to teach new talent, whether it's good or bad. Watching how these individuals have grown while I'm doing the same has been a constant motivation throughout my whole career.
14. What are your plans for the future?
I plan to continue creating 18+ content for the next few years. After that, I'd like to continue running my own business, whether in the adult industry or otherwise. I want to continue to grow and better myself with everything I do.
15. Do you have a motto or a quote that you live by?
The tattoo on my neck says, "Live Free", a phrase I've held onto since grade school. To me, it means to live a life you choose, the one that makes you feel true to yourself, and not waste any time on regret.
16. Where can people find you?
I have a Members site with all my 18+ videos, photo sets, and live shows at AnnaClaireClouds.com and a premium Snapchat at ArrcusModels.com
And you can follow me on my social media here:
Twitter: @annaclairecloud
Instagram: annaclaireclouds
Snapchat: @anaclaireclouds
17. Any last words?
The best is yet to come.
2023 Update
The latest (public) Anna Claire Cloud's video uploads were in 2020, hence she joins an ever-growing list of retired "professional" pornstars. The most successful video on PornHub has over 400K views and that was where she fucked Johnny Sins, which is a nice memory to have. But what do I mean by professional? It looks like she continues to visit her OnlyFans, making Anna an amateur pornstar, I guess