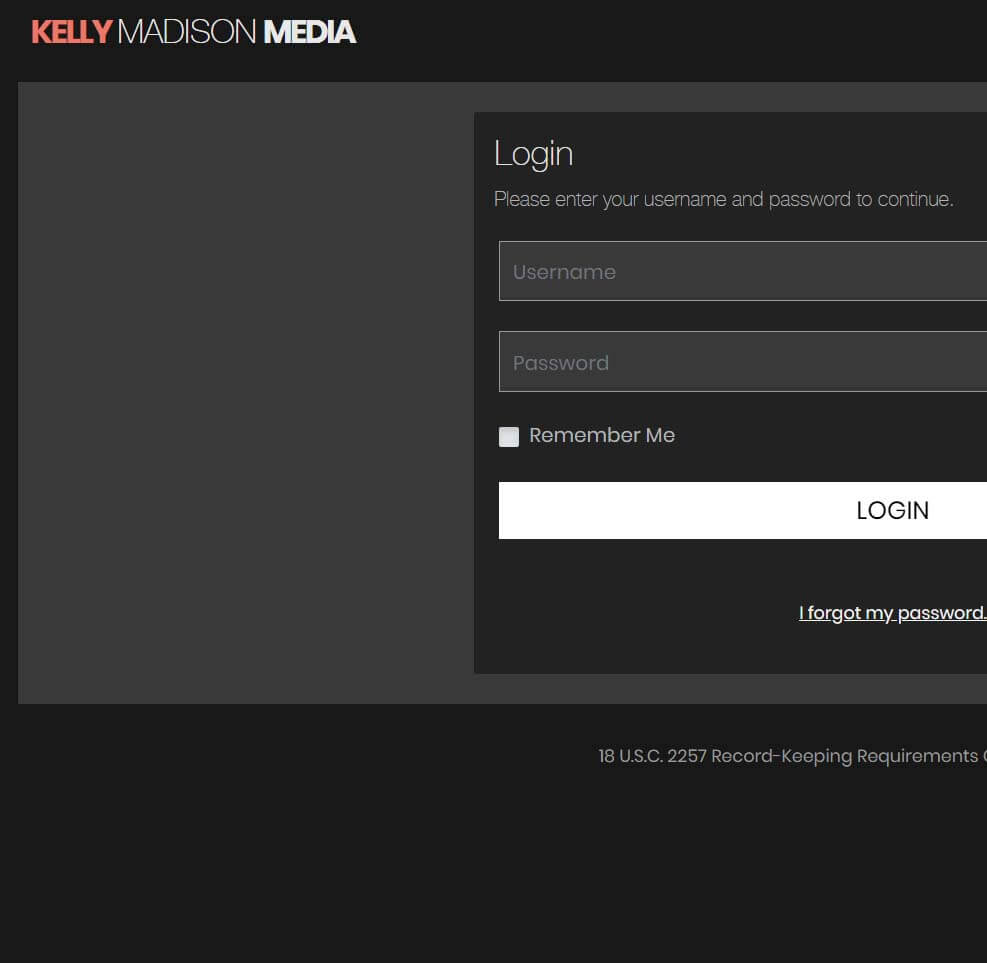 PornFidelity Introduction
TeenFidelity.com and PornFidelity.com are two 4K porn sites for the price of one that have been around for well over a decade, with latest scenes being in the Ultra HD quality.
About Porn Fidelity
So as stated already, both sites have been around for quite some time but the whole porn empire is actually controlled by Kelly Madison (which you also get access to). The following brand is well known, and we were more than happy to find out that they started shooting and producing 4K porn through via various sites, including the ones we are about to review. So, sit tight and get ready for another review.
PornFidelity Adult Content
It does not matter if you have discovered the Full HD porn just now or have been watching it for well over a decade (if you have had the technology form aliens), the one fact is still as true as it has been a year ago and with only marginal improvements: the most content shot in today's studios is still in Full HD or at least it is converted to that format and it covers pretty much the majority of most popular sites, including Brazzers, Evil Angel, etc.
So, this is where the likes of Madison Media that run a 4K porn network come to the rescue. For more than a year now, PornFidelity and TeenFidelity have been producing the true to life, Ultra HD content which means that by the time we are about to publish this review, they have grown into not just a site with two videos in such quality but in fact, most of their recent videos are in the glorious 3840 x 2160 pixels resolution and that can only mean one thing: the collection is pretty impressive for the niche that is yet to become mainstream or at least somewhat popular with the porn viewers all over the world.
Maybe after the fucking Net Neutrality rules get reversed, US internet providers get their shit together, Google Fiber pushes over and the cloud data becomes cheaper, can we expect a full push to 4k videos. Anyway, speaking of the content, there are over 700 videos in the Porn Fidelity page (average video length is around 30 mins), almost 400 videos in the Kelly Madison site (which is a bonus if you join through our link, that is all), and close to 300 videos on the Teen Fidelity web site (with the average length being over 50 minutes), so in total you get close to 1,500 videos and as far as galleries with pictures go: same amount (1,500 that is) with the average of 180 pictures per set. So, you are looking at around 270,000 pictures, all zipped and ready to be extracted for your enjoyment.
The picture quality varies on site basis, but it goes from 1024×768 to 2240×1680, so a rather starting resolution but then again, you are going for the 4k video site, who cares about the pics. Now, it is important to note that not all of videos uploaded there are in the resolution we all desire, only the most recent ones, which is about one and a half year's wroth of contention, translating to over 400, 4K videos, and the best part? When you combine all sites, these are uploaded daily! Fucking daily. The only downside is that there are daily downloading limits too that I am not a fan of.
With a rather large collection of 4k porn, the variety is all there, so we don't need to go any deeper, all the kinks, fetishes, etc. can be found there as long as it is not something totally bizarre like sticking one's head into vagina or whatever. The video quality is top notch if not one of the best in the industry as far as bit rate goes. Their older videos tend to be sometimes a hit and miss due to lighting but that has been fixed and the production values seem to have improved a lot, which is welcome.
Features and User Interface
When you spend more than a decade working on porn, I expect some rather amazing things when it comes to user interface and the general understanding on how one's mind works. In this regard, Kelly Madison Media and all their sites do some interesting things, for example: there are always polls asking people on what they would like to see next, their preferences and so on, that is rather huge considering that most companies just shoot the porn they want and that is all, which is fine by any means but it looks like these guys are really trying to work with the user there. And yes, sometimes users do not know wat they want.
The overall user interface is pretty straightforward and has all the features one wants, including sorting by the user favorites, latest scenes, most viewed, sorting alphabetically, by tags and all that jazz, what it does not have is a friendly way to open multiple pages at once due to Ajax implementation, basically you are left with pages that are just pages, but that can't be opened in a new window, which is stupid.
What I do like is the fact that you can see how many scenes each pornstar did when browsing them and the fact that it shows upcoming scenes, which is like getting Christmas presents one day earlier, or at least a tease. And speaking of teases, each scene comes with a trailer, which I found saves a lot of time when it comes to find the "perfect" scene for the evening.
All in all, a solid attempt with annoying navigation being the only downside.
Kelly Madison Media Network Statistics
Number of videos: 1,500+
HD (720p) and Full HD (1080p): Yes
4K Content: Yes Planned
VR Content: No
Streaming: Yes
Downloading: Yes
Average length: 35 minutes
Special TeenFidelity .com + PornFidelity .com Offer
We love our readers and we love giving away discounts, this is why when you redeem out offer, not only will you save on the membership but will also get a free access to their whole network, which is 3 sites: PornFidelity, TeenFidelity and KellyMadison, all for the price of one. Ready to save big?
Click here to redeem the offer.