Having worked in the industry for god knows how many years now, it's always interesting to see new ways of porn consumption. The latest comes in a form of Snapchat app. If you have not heard of this new trend yet, then please just leave the site now. You must not be a human. At first it was only Snapchat teen nudes and amateur porn. Now, it looks like we are as mainstream as French fries since most of the pornstars started using this app too. I don't blame them and from what I have seen, social media does bring them a lot of fans and followers.
Since there are thousands of pornstars out there, we have decided to create a mega list of some of the hottest Snapchat whores and their usernames. Of course, this is adult material, but all pictures are safe for work. Unless they do not allow bikini pics. You have been warned. But seriously, the amount of porn out there is ridiculous. If you are into social stuff and mass consumption, then maybe best porn sub-reddits will also be of your interest.
If you are not using the Snapchat app, don't worry, just download it here for your iPhone / iPad or Android. In no specific order…
Zoe Doll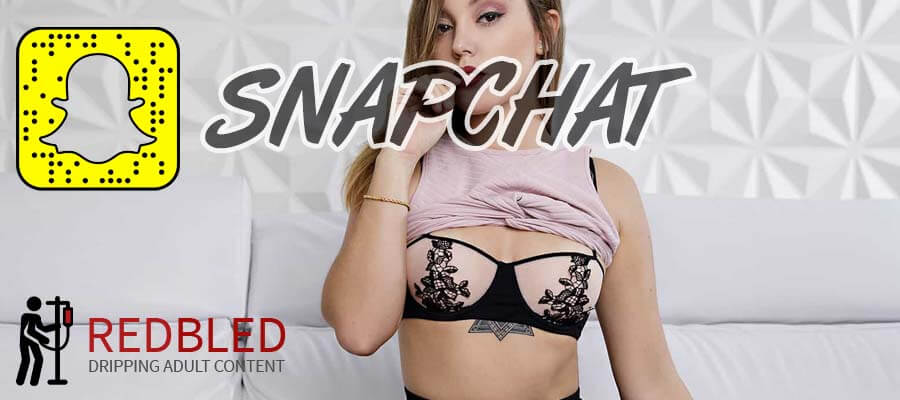 A female porn star born in 1994 of Spanish nationality. She has over 70k followers on Twitter and these are not peanuts. Her hair color is auburn and believe it or not, but a place of birth is Tenerife. That is a heavenly location. The beautiful ocean that is as crystal clear as pre-cum, palm trees and delicious food. What a place. If you are thinking of great holiday destinations, check that one thing. You will not be disappointed.
Snapchat Username: zoedollporn69
Veronica Vain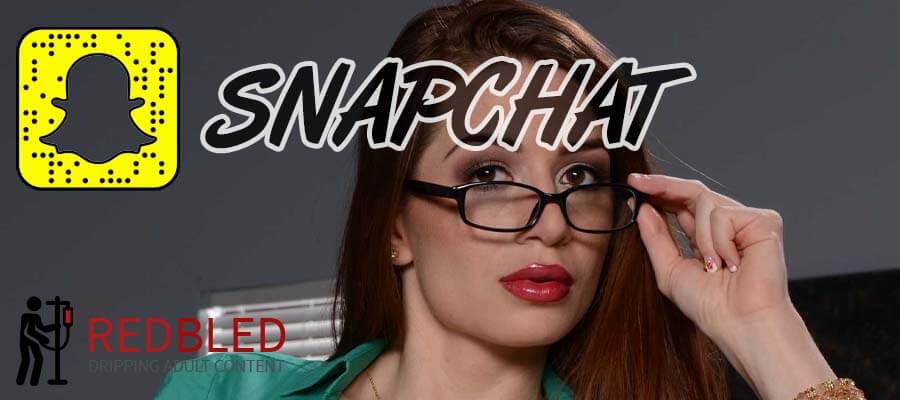 Also known as Paige Jennings (seriously, stop with these name changes), we have a hot American from Georgia. Her hair is out of this world. I am not gay or anything but good Jesus Christ, our savior, please let all women have them that long. Unless you are into lesbians, there is no reason to be bald. Or since most are already extending their nails and eyelashes, why not add a wig or something like that? Not a bad idea.
Snapchat Username: theveronicavain
Veronica Rodriguez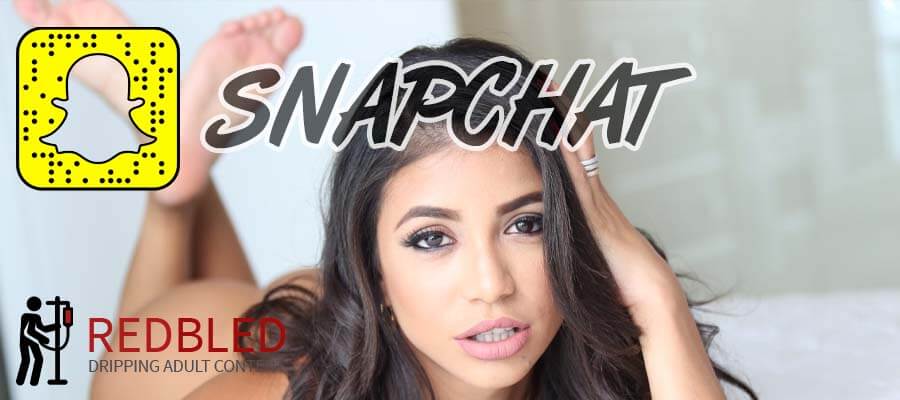 Talk about popularity. She has over 400k followers and there are no signs of them unfollowing her or loosing interest. She is from Venezuela and is a natural Latina chick. Has one of the best asses out there and overall, loves working in the porn industry. Before you start jerking off to her, quick fact: she has multiple pornstar awards. Not on the level as the one below her, but at least she was won something. That counts.
Snapchat Username: toohotforsnaps
Valentina Nappi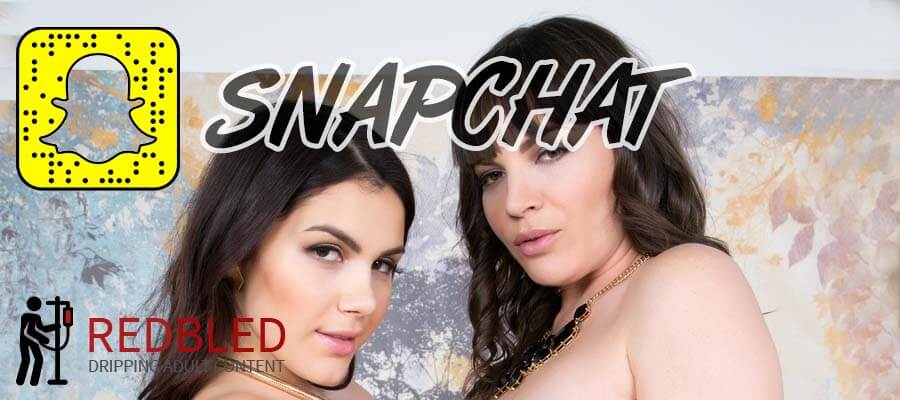 One of the most famous pornstars out there and has been featured in many of our porn lists. She is good at giving blowjobs (especially when it comes to deepthroating) and has a nice set of natural tits. Don't believe me? Well, you must. I have no reason to lie or anything. Has many AVN Awards (we are talking dozens) and was born in Italy. I find it interesting that a lot of hot pornstars come from this country.
Snapchat Username: vale_nappi
Trinity St. Clair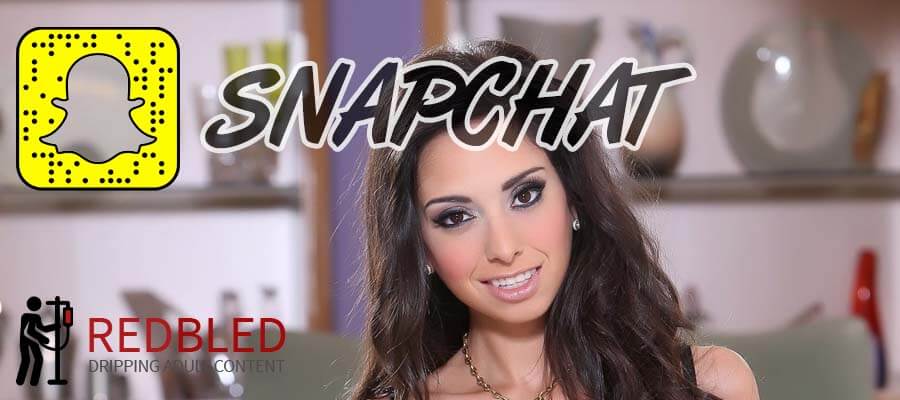 Another Italian pornstar that is just hot. There are no other ways to describe her. We know for a fact that her boobs have been enlarged. If you are not into fake things, then maybe porn is not for you at all? Anyway, no judging on our part, just saying the facts. She has multiple nicknames like Taylor Jean and Trinity. As I have said already (and many times), stick with one name. How hard can it be? Less things to remember when searching for porn.
Snapchat Username: Realtrinityxxx
Tori Black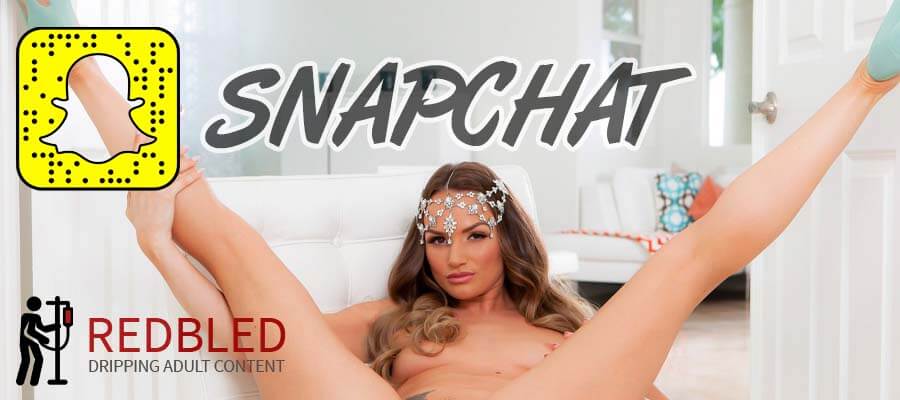 We love Tori so much, and even featured on our hottest pornstars of all time list. That was not an easy feat to achieve so a big shout out to her. Really seductive looks, great body and curly hair. Another Caucasian with real tits. Previously was known as Beth too but that was long ago. If you are curious about the location and other creepy details, she was born in Seattle, USA. The exact place is unknown, unfortunately.
Snapchat Username: freakyqueen12
Tiffany Watson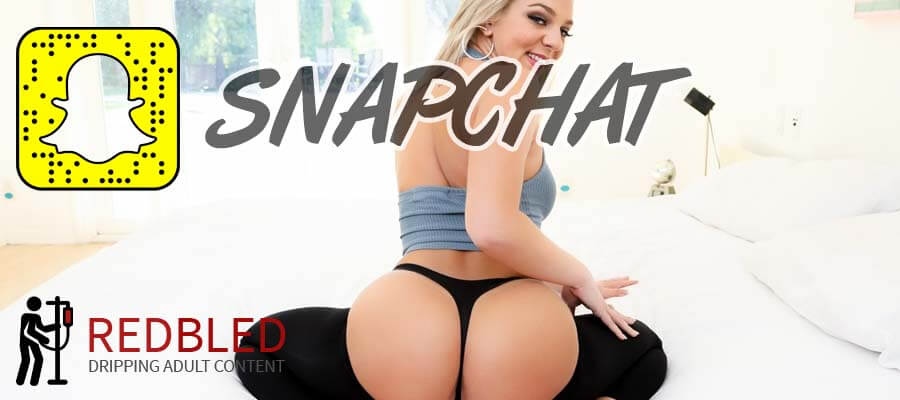 Finally, a blond pornstar for all you Snapchat users out there. If for one reason or another you think that her username is fake, keep in mind that Watson does look very different with make up on and off. Her previous alias was Dawson and her nationality? American. Can you guess when she was born too? It was not that long ago, only in 1995. I'm telling you man, soon most of us will be jerking off to pornstars of the 2000s. What a fucking time to be alive, just wait for them to turn 18.
Snapchat Username: sexxxytiff
Stella Cox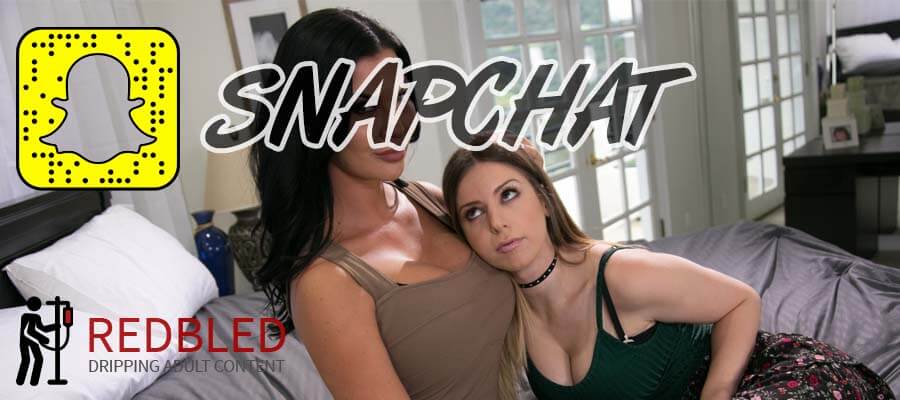 While her username does not exactly inspire confidence of creativity, she is still a hot slut. Not to mention her nickname. She is such a huge whore that even her last name is full of cocks. Loves both white and interracial porn and is okay with dirty sex. At this point, she has already been involved in threesomes, gangbangs, feet fetish and pretty much every kink you know. Not the nastiest or dirtiest pornstars, far from it but it looks like she is trying to achieve something here, folks.
Snapchat Username: sexystellax
Sophie Dee
She was blond and is now a brunette. She was hot and is now a milf. Still hot by some standards, especially if you are into gigantic breasts and massive butts. However, her age is showing but since we love older women too, we must include her to our list. I will give it to her, Sophia has the sexiest looking eyes of all the pornstars. The deep black color is piercing holes inside my heart, knowing that I will never be able to have sex with her. I always pronounce her name Sophia, that is bad branding. She is from the United Kingdom.
Snapchat Username: sophie-dee
Sophia Leone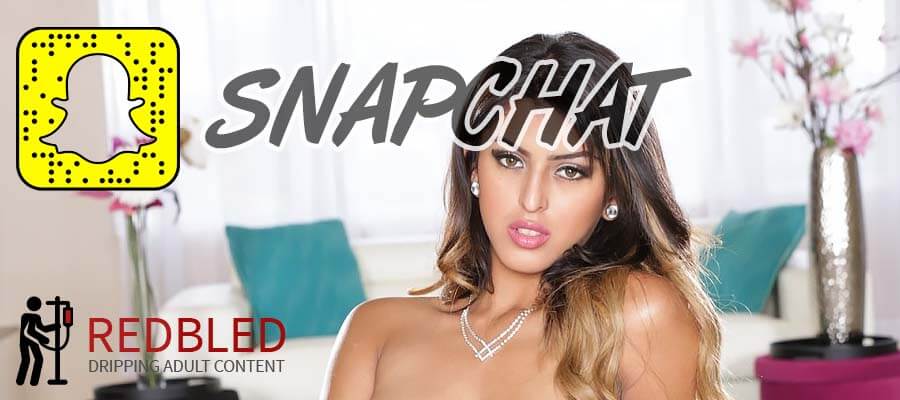 A true Snapchat whore and we love that. Has been in over 70 adult movies at this point and is of Latin ethnicity. According to an interview, she prefers guys that are much older than her. So, for all you teenage boys out there, you have no chance. Born and raised in New Mexico and has started the carrier when she was 18 years old. When I said that I am confusing Dee's first name (Sophie vs Sophia), the Leone's first alias was actually Sophie! I am so frustrated.
Snapchat Username: sophialeonexxx
Skylar Green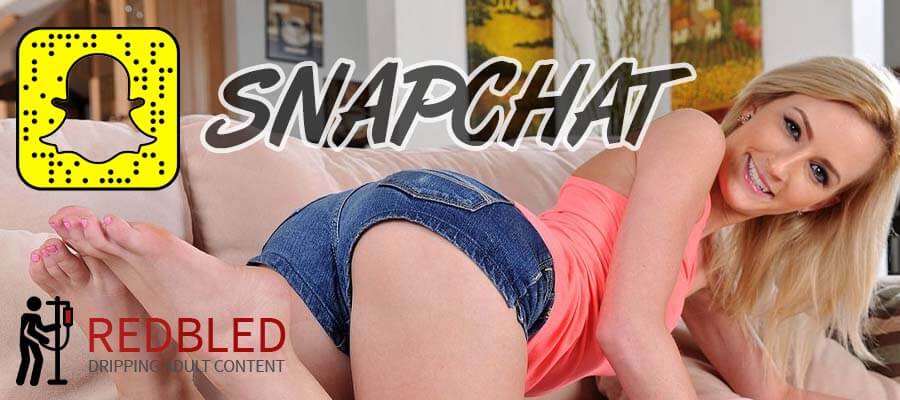 For men and women that are into blond pornstars, this is your girl of the day: Skylar Green. She is not exactly the best looking out there (especially without make-up), but drizzle some cum and you have an okay looking girl. Was a rather late bloomer (in porn standards) and started shooting adult movies in her 20s or to be exact: when she turned 20. She is one of the smaller girls out there too. Also, stop changing your first names. It used to be Skyler. Talk about life decisions.
Snapchat Username: SkylarGreenXXX
Skyla Novea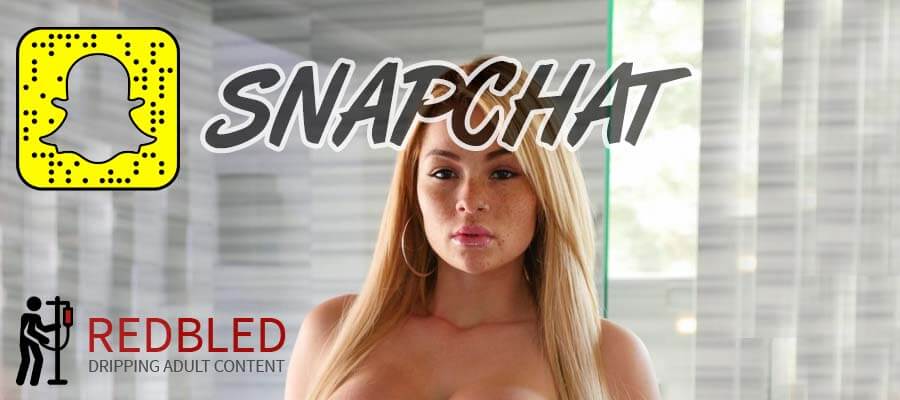 She had blond hair, red hair, she has black hair. God knows what is happening in her life. However, as long as you are hot, a lot of things (cheating included) can be forgiven. She had more nicknames that cocks in her mouth. Ginger Elle, Percilla Riclof, etc. I just like to call them sluts, easy to name and remember. Born and raised American with enhanced boobs. We are talking plastic surgery here. If you hate freckles, then hide all her photos where she is not wearing any make-up.
Snapchat Username: mayleena777
Skin Diamond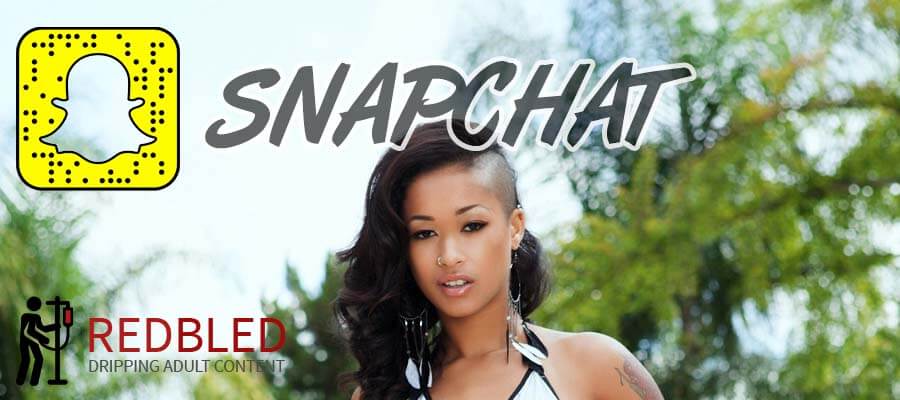 We did hear you! Let's start adding black and ebony pornstars and their Snapchats. While she was born in California, her early days were spent in Scotland. Her ethnicity is of black color and the previously used names include Raylin Joy. Loves to do lesbian stuff, anal and pretty much everything that pays the bills. Her parents were very religious so color me surprised when I have learned that. A good looker and with a decent personality too.
Snapchat Username: DiamondRays
Samantha Rone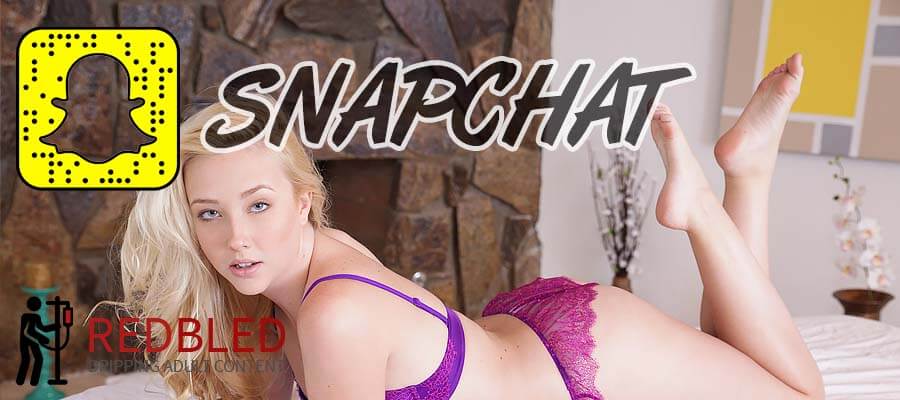 I believe that adding Samantha to the whole top 10 list is fair. We need to balance out that hair color if you know what I am saying. She either has the youngest and best-looking skin or just uses too much make-up. I cannot tell. Her eyes are weird though. They are as empty as the hot pornstars phone numbers, on a phone that belongs to a virgin. At least she does not have dozens of nicknames. Nationality? American.
Snapchat Username: samantha_rone
Snapchat Amateur Pornstars
Let's face it, all you care about is nudes, and sometimes it's nice to mix professional pornstars with amateur wannabes. Below are some of the known and popular accounts of real Snapchat girls that share their own videos or pictures with the world. It's a mix of sluts that show and do not show their faces.
Jade Naughty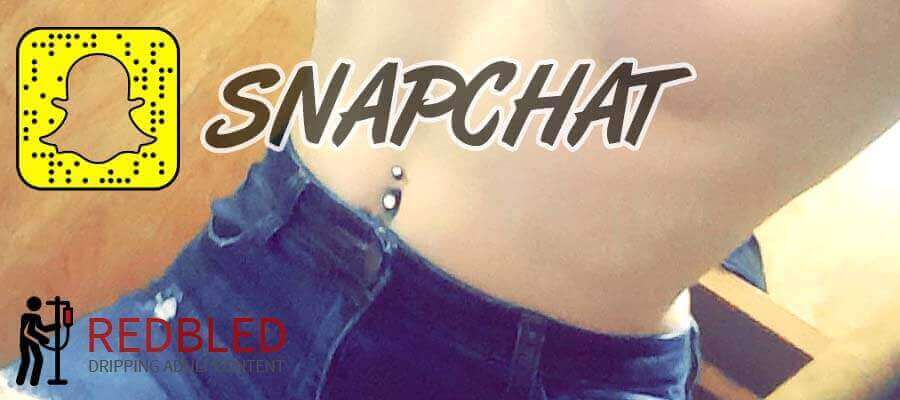 Is there anything naughtier than a slut with pierced nipples? Not in the amateur world, it seems. Jade Naughty has been sharing her dirty pictures for at least a year now and still seems to be active as of 2018.
Snapchat Username: jadenaughty98
Big Tits Jenna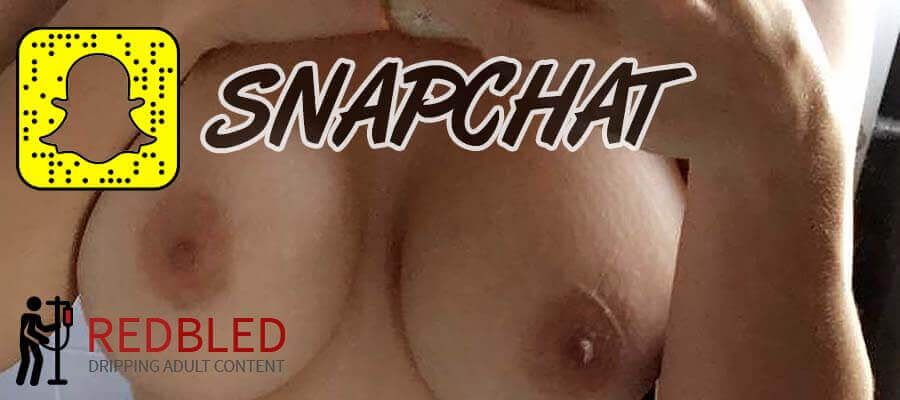 If nipples were her ace card for Jade, then Big Tits Jenna is a different beast all together. Frequently posting and asking men to cum on her tits, we have found this account to be much better than originally thought.
Snapchat Username: bigtitsjenna
Sexy Kitten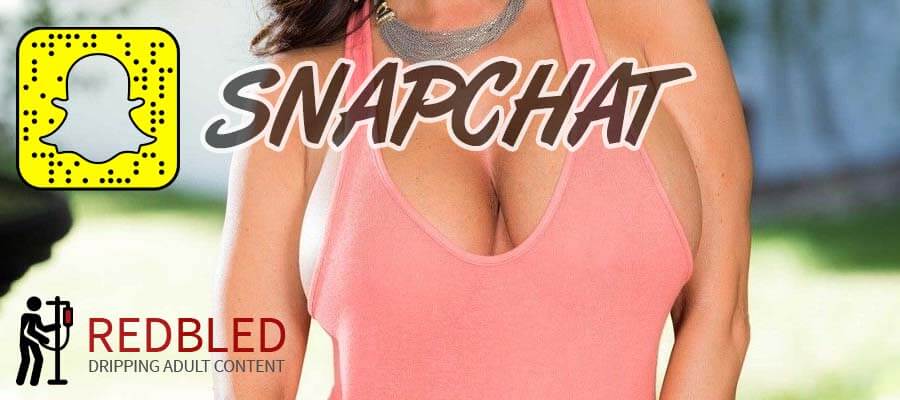 For amateur pornstar, this Snapchat addicted slut does not have the prettiest face or the best body, but we don't expect much from the amateur girls these days. Most just drop the panties and that's all you need to get some virgins following you.
Snapchat Username: sexykitten018
Hottie for Fun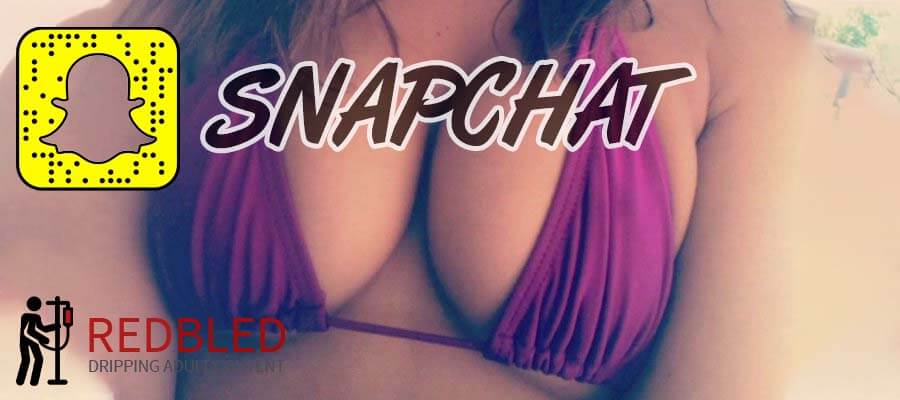 For an amateur pornstar that is not showing her face on Snapchat, we are wondering why do that at all? In her videos where she fingers her own butthole the tattoo itself has already revealed her identity and people in her social circle do know what's up.
Snapchat Username: hottieforfun
Brea Play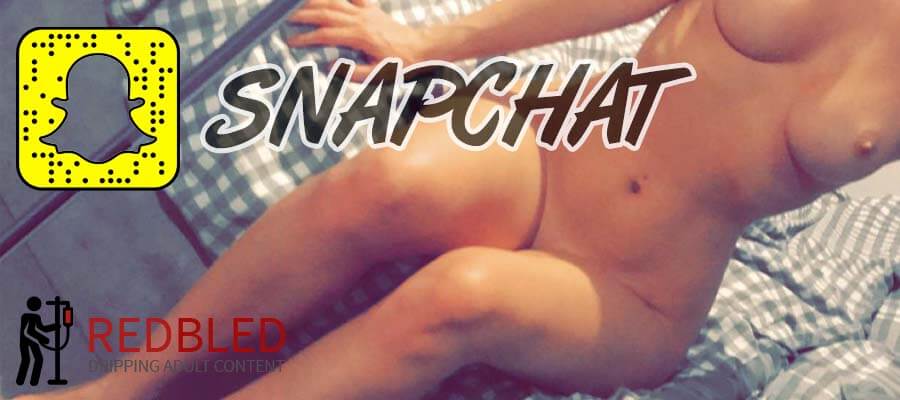 Probably the realest amateur user on Snapchat, and by that we mean constant filters, not so great angles and pale white tits that haven't seen sunshine or tanning beds for a while, and that's why we love this account so much.
Snapchat Username: breaplay
Violet Spread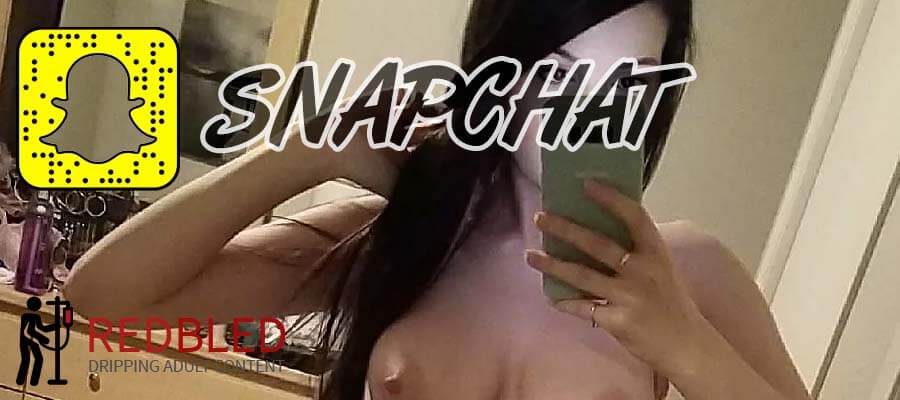 For such artistic username, this is exactly what we have expected face vise. Fake eyelashes, a nose ring and crazy eyes. She is good at licking her fingers and could star in one of those chicken commercials with a similar tagline.
Snapchat Username: violetspread
Holly Tease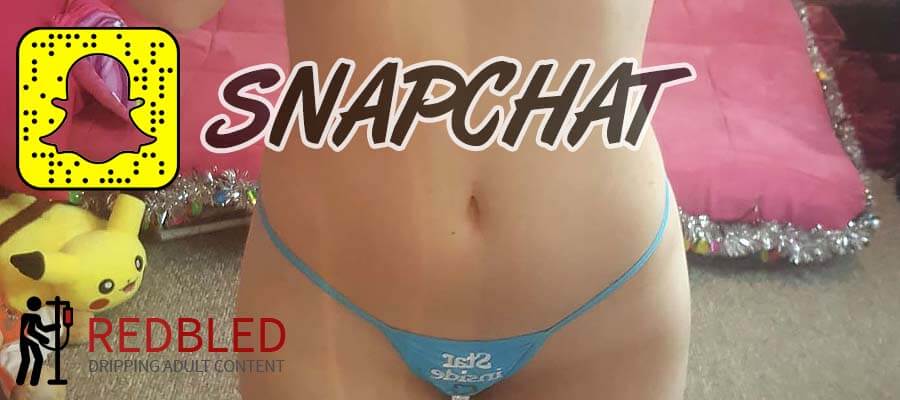 A nice pussy deserves some recognition too and this one delivers. Despite the "tease" username, there is not much teasing there, just pure nudes of pussy, asshole and the upper part. Take a snap, jerk off, rinse and repeat.
Snapchat Username: holly93tease