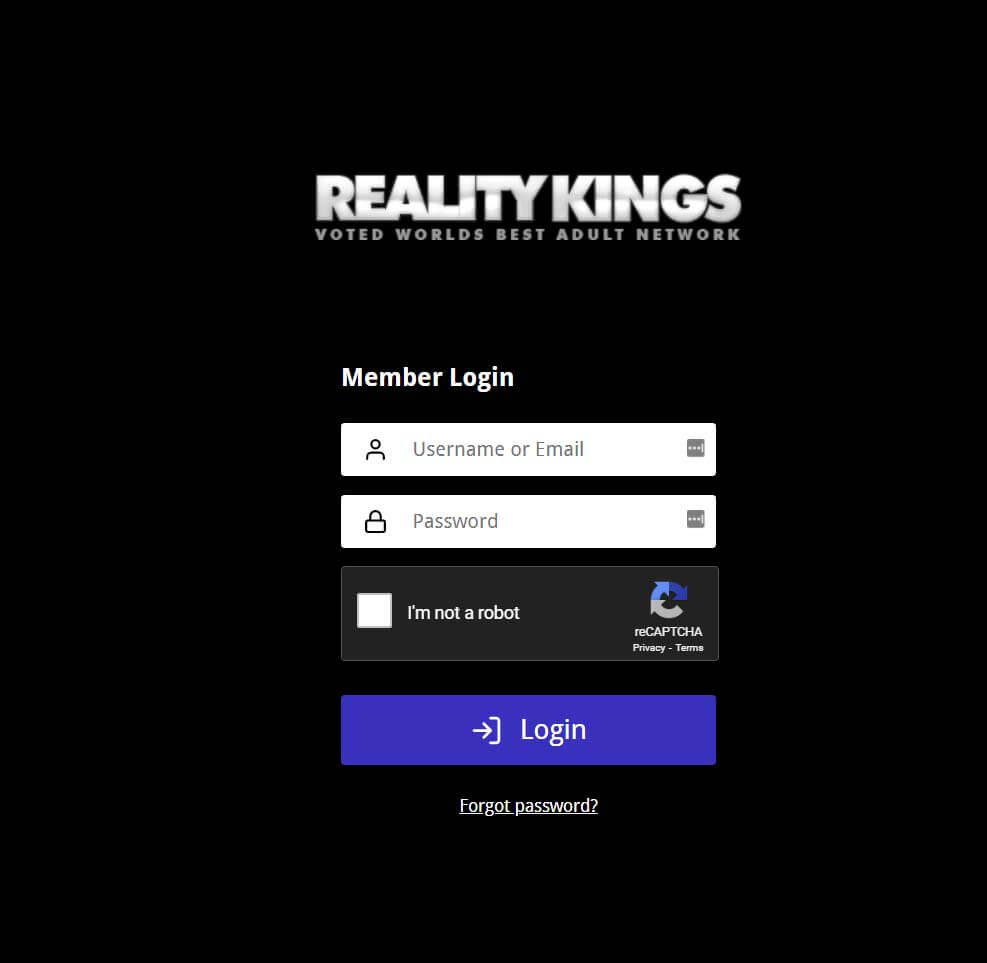 RealityKings Introduction
If by now you have not already heard about the Reality Kings network then you either, just got the internet or have been living under a rock for the last decade. In fact, if you were to check any of the premium porn sites list, the kings of porn are included in like 9 out of 10 cases, and there is a good reason for that. No, it is not a conspiracy to promote the big guys and push smaller ones out of this industry, Reality Kings is just that good.
They have been around for almost 20 years now (founded in 2000), so you can imagine the number of sheer content (and experience) these guys have. There is a reason why Reality Kings is called like that, because as far as I can tell, they are still one of the best names in the industry.
About RealityKings
Reality Kings is owned by a Luxembourg based company called MindGeek, which also operates other brands such as Brazzers, RedTube, Digital Playground and many others. It is a giant network of adult porn and it is thriving, that's not an accident.
RealityKings Content
As of now, it features over 11,000 high quality scenes (in glorious Full HD as one might expect) and the similar number of images, zipped and ready to be enjoyed with your whole family. Personally, I am not sure why people prefer images over video, but that is just me.
As you might expect, with such a huge variety of scenes shot, you get to experience porn in a variety of different flavors, including your old school vaginal sex, anal, big breasts, lesbians (they also own We Live Together after all), Latinas, and pretty much everything you can think of. The site would not be growing if there were thousands of videos of the same POV or missionary style scenes again and again.
Reality Kings only hosts their own content, so unlike other paid porn sites that just re-host and re-share same content across different brands that are sometimes not even owned by the same company, you can expect to see videos and galleries that were shot exclusively for the Reality Kings network.
Since the porn scenes variety and number of sites is huge, the acting and production values are not always up to the pair, but I guess it is a good thing considering some of the niche sites? Among our favorites are: The Moms Bang Teens, which as far as I can tell is also one of their all-time favorites by the community.
Features and User Interface
The user interface is a breeze to use since you can filter all of their videos by categories, or pick form your favorite models (there are currently close to 8,000 unique pornstars out there). It does also feature mobile layout, which is a huge plus and just shows how the site is adapting to the times of mobile first content. The only downside we can think of is their pagination. Since there are hundreds and hundreds of pages of content, we do not understand why they limit links to the first or last 5 pages only. I mean, it is not that hard to double that, right?
The other small negative (if you like to download a bunch of porn) is their download restrictions. If I am paying for porn, I expect full access without any compromises and Reality Kings cheapens out in this case and allows to download only 50 videos per day. Yes, 99% of people will never reach the limit and unless you are an active uploader (you know what I mean), there is nothing to worry about. I mean, it is a premium porn site, people want to download and watch videos, the demand is here so I understand why Reality Kings does what it does and protects their content, still, it is one of the very few downsides worth mentioning.
Among other good things that Reality Kings provides is the ability to track your favorite porn star, post comments and talk to the community and lastly, rate the performance of the pornstar or a video. That way you sort of feel connected to the site and that your opinion actually matters.
It is also worth mentioning that you can not only stream or download porn videos on your PC or Mobile but also TV, as it supports Roku and few other alternatives, so if you want to watch these hoes wrecked on your 75-inch OLED TV, and a surround system, then the world is yours. Of course, you can always just stream from your PC or use the USB stick, bit it is nice to have an option that does not make you work extra, considering you have already paid for the membership, which is the only thing you should do.
RealityKings Statistics
Number of videos: 11,198
HD (720p) and Full HD (1080p): Yes
4K Content: Unknown
Streaming: Yes
Downloading: Yes
Average length: 30 minutes
Special RealityKings .com Offer
Having said all that, we also have a special offer, which will help you to save cash that can be spent on other things (or more porn).
Simply visit this link and get 60% off your yearly purchase. In addition to that, there is the exclusive cheap trial option as well as a streaming only access that will help you to squeeze as much bang for the buck as possible.
RealityKings
Pros
Expensive, high quality equipment means high quality photos and videos
Frequent updates for the majority of their sites (almost 50 so far)
One of the biggest content providers in the porn industry
Content is exclusive to their own network
Has a cheap trial option (with our offer)
Mobile and PC friendly design
Easy to use user interface
Cons
Some of their sites have not been updated for months, unfortunately
A download limit of 50 videos per day
Pagination could be better
Older videos are in SD